Description
Discover a new level of TV Samsung FHD TV delivers breathtakingly real and immersive viewing experiences like you've never seen before. You'll see all your favourite TV programs and movies in a whole new light.
Go deeper into your contentAuto Depth Enhancer applies various levels of contrast to different area on the screen to give image outstanding depth. Experience immersive viewing on your TV screen.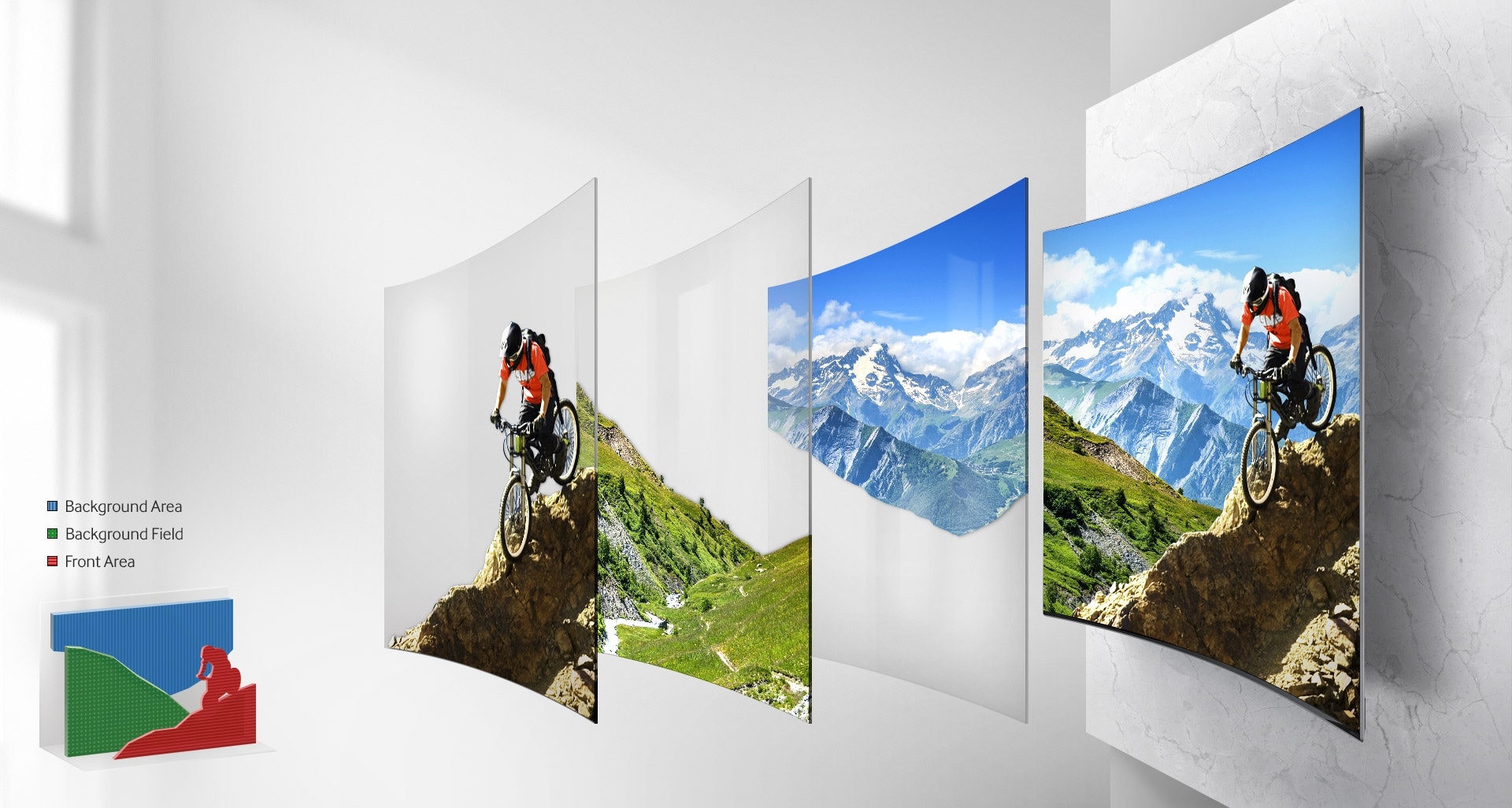 Surround your sensesThe gentle curve on Samsung's Curved TV helps you be right in the middle of the action, providing a wider field of view and uniformed viewing distance from your vantage point.
Step up your picture quality to near-FHDUltra Clean View analyses your content with an advanced algorithm to filter and reduce noise. Even if the video source is less than Full HD quality, you'll still be able to enjoy images that rival the FHD standard.
Quick and Single Access to all Content SourcesNew Smart Hub provides single access point to Live TV, Over The Top (OTT), Games and more . Users can access to their favourite content as soon as they turn on the TV. *Requires Internet access. May not be available in all languages or areas.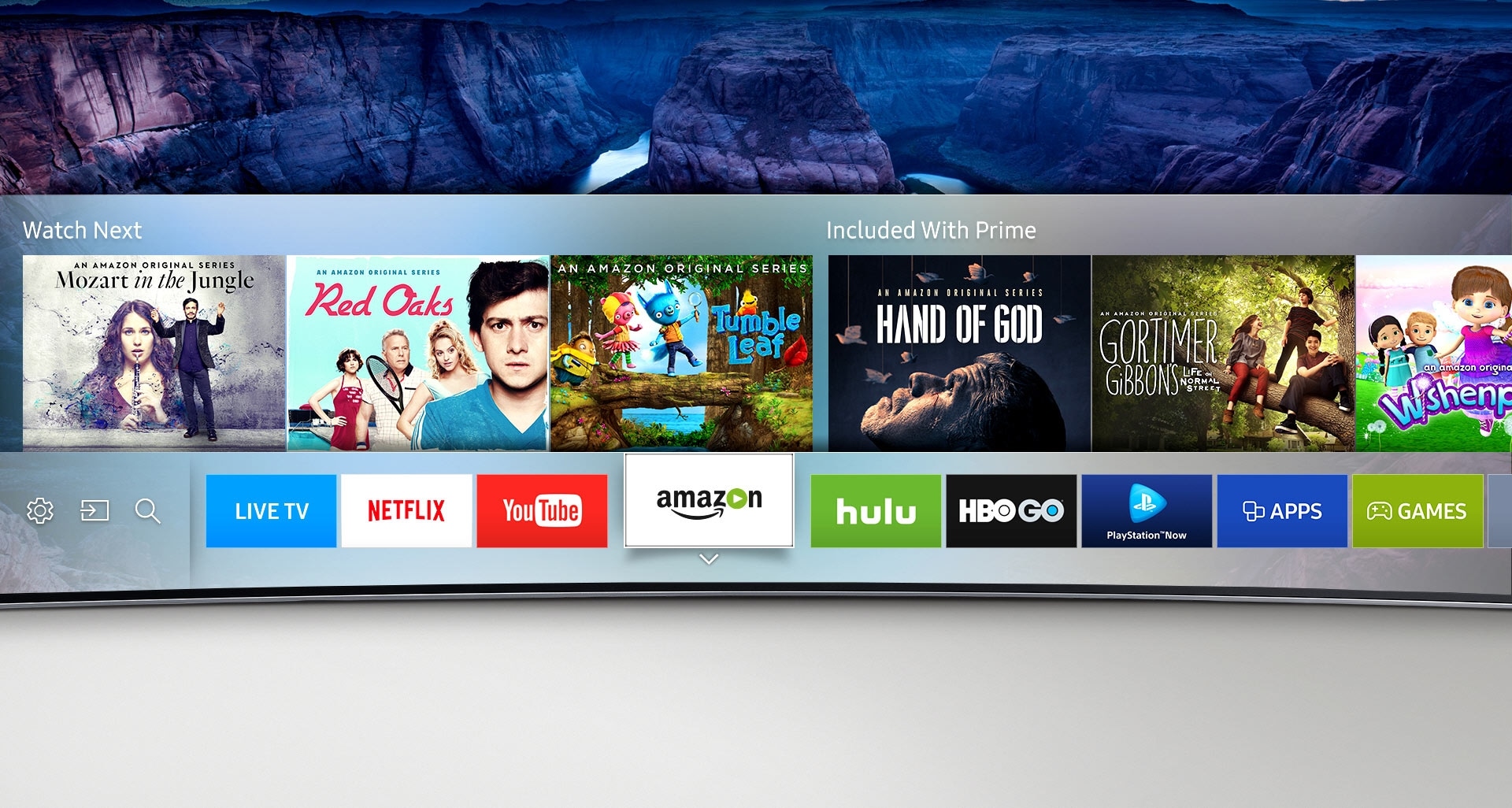 Enhanced contrast for sharper detailsSamsung's Micro Dimming Pro produces deeper blacks and purer whites to deliver amazing picture clarity and contrast. Experience dramatic viewing for all your entertainment content.
Enjoy enhanced colours and better imagesSamsung's Wide Colour Enhancer uses a highly advanced algorithm to dramatically improve the image quality, uncovering hidden details and showing you colours as they were intended to be seen.
Easily share your content to TVTake pictures, videos and music from your mobile and PC to your Smart TV using the Samsung Smart View app. It gives you amazing convergence and easy connectivity, with majority of personal devices .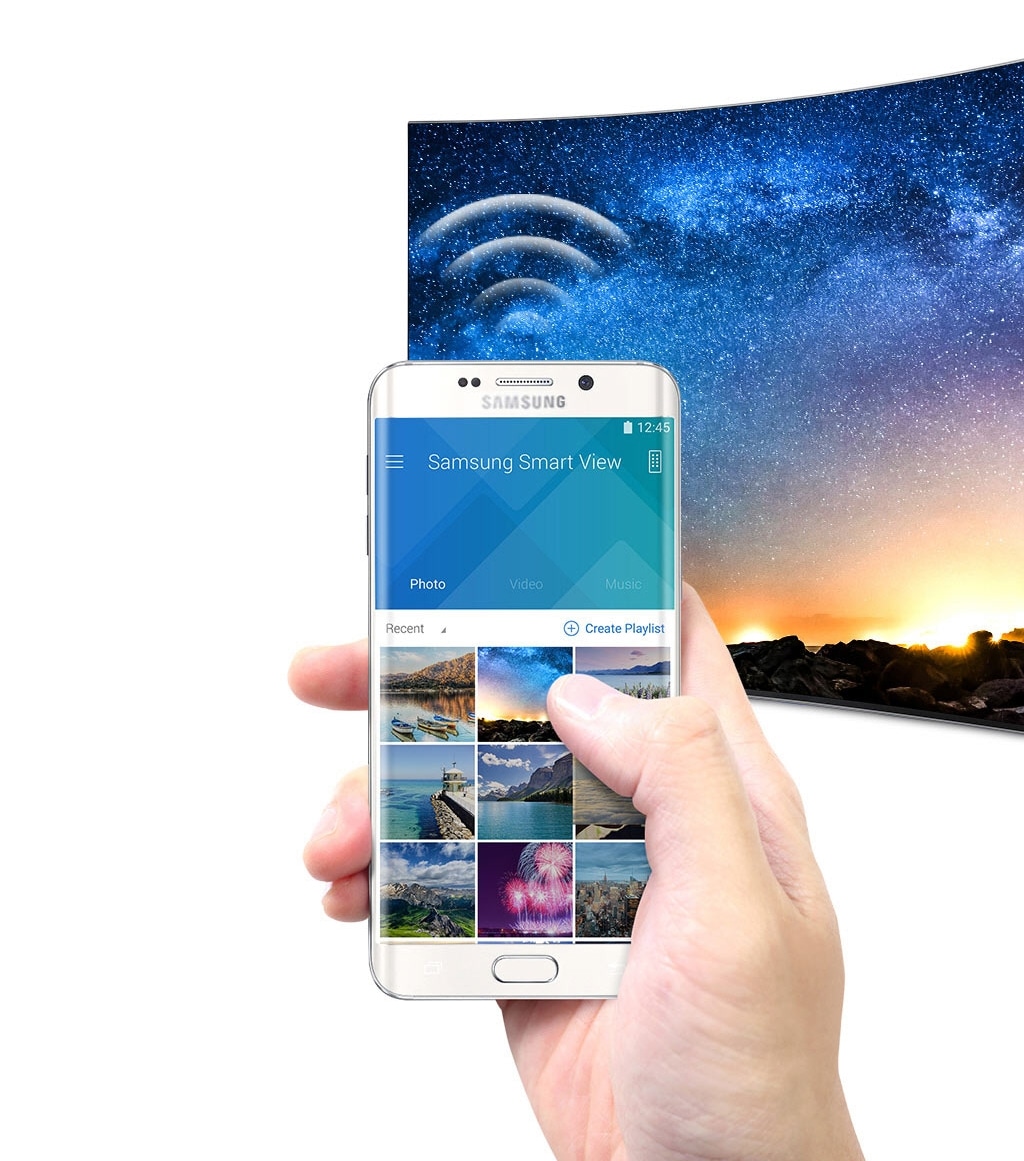 Faster speeds, stronger performanceThe powerful Quad Core Processor speeds up your Samsung Smart TV so it reacts to commands and running apps instantly. It also gives you the speed to enjoy multitasking with the Multi-Link Screen.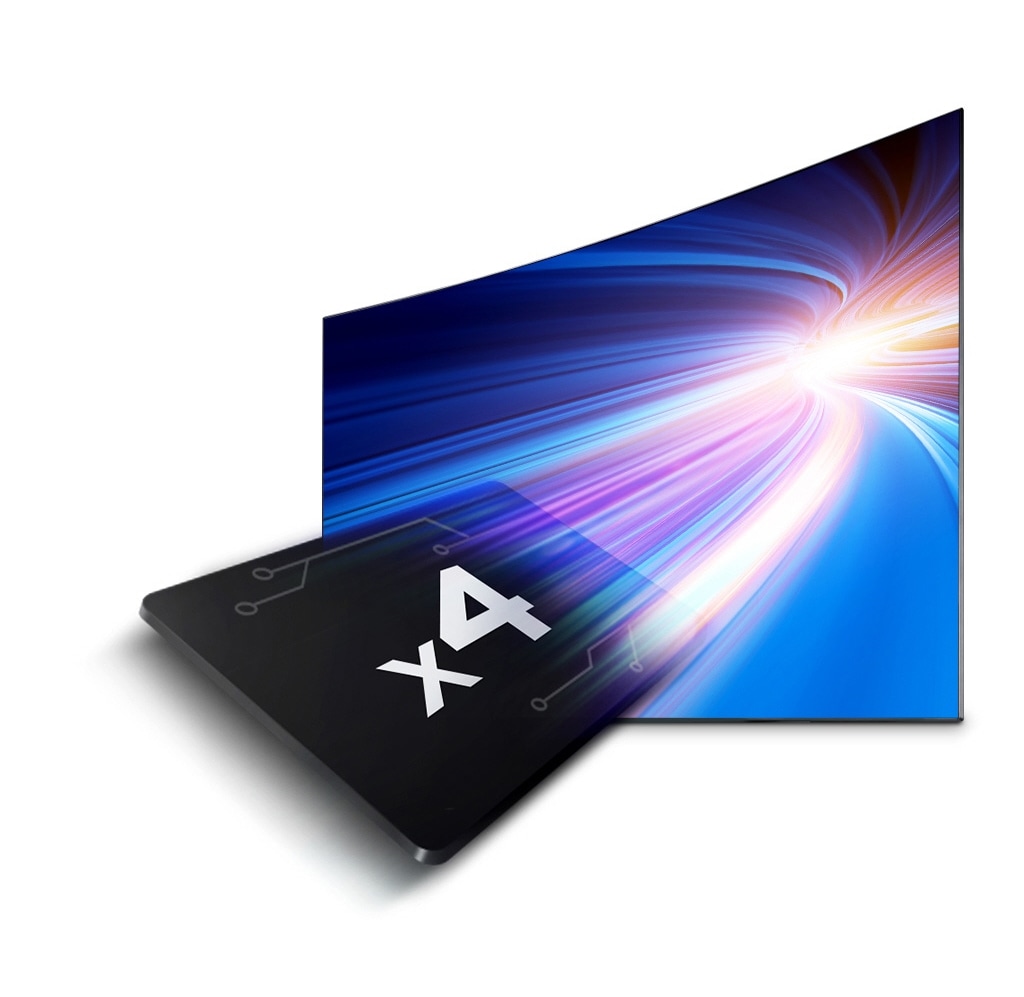 Accelerate your Smart TV with TizenTizen takes Smart TV performance to another level with faster boot times and quick access to Live TV and all your apps. It even provides support for popular local VOD apps for optimised TV viewing.
Dive into your video contentMotion Rate 60 offers immersive viewing with flicker-free video content. The amazing refresh rate and backlight technology will keep you at the edge of your seat with fast and seamless video.
Simple and fast wireless connectionThe built-in Wireless Lan lets you connect your Smart TV to the internet without the tangle of cables. With the streamlined connections, now you can really enjoy your TV's outstanding design.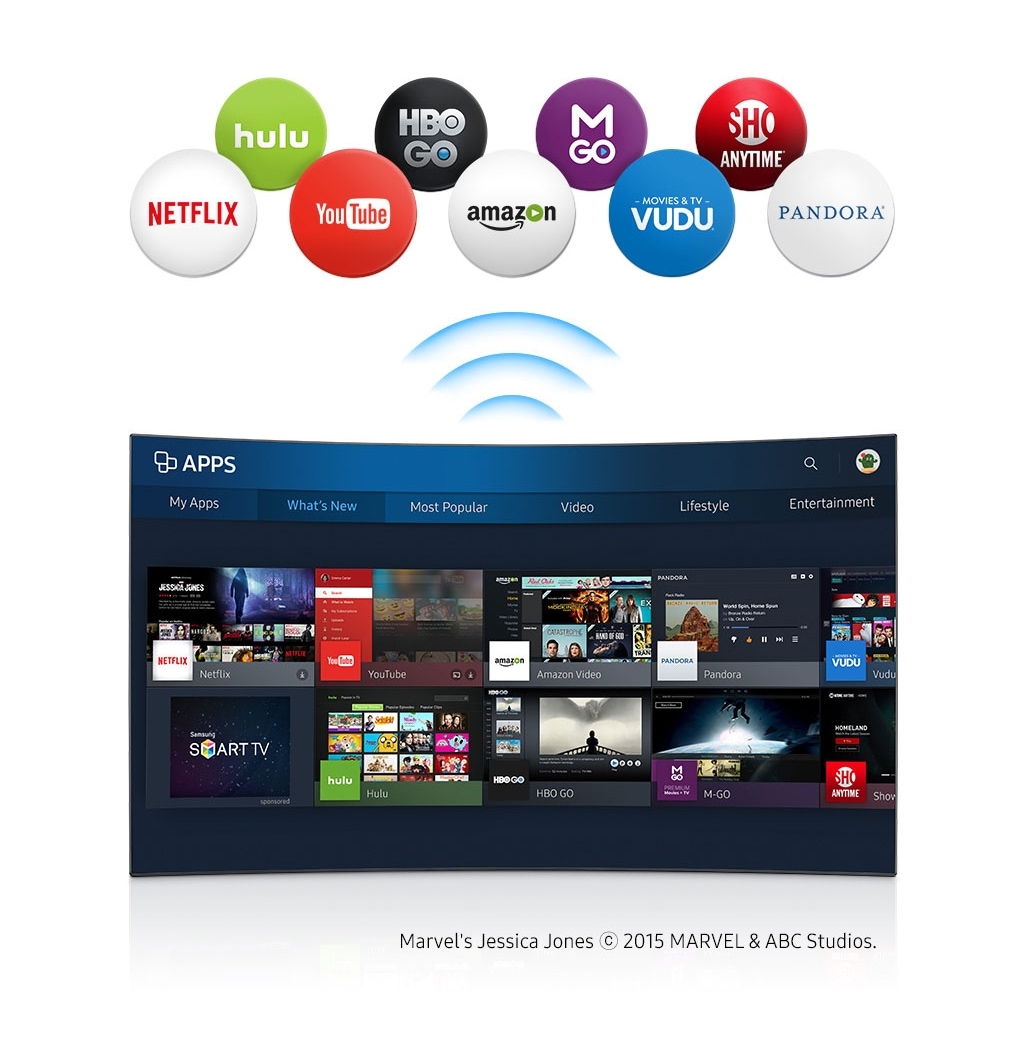 Plug your entertainment into the TVUsing ConnectShare, you can watch a variety of content in one simple step. Just plug your USB or HDD into the TV and enjoy your movies, music, and pictures on the big screen.
Create your own entertainment spaceSamsung TVs support HDMI inputs, which lets you create a multimedia entertainment centre in your own living room. Connect HDMI straight into your TV to view various contents from multiple devices.